Revision is Not a Secret
Revision is not something you do after you are done writing. Revision is writing.
A paragraph does not come tumbling out in perfect form the first time you glimpse its need and some of its contents. You (might) get one perfect sentence.
And then in the next draft, you follow the clues and nail another one.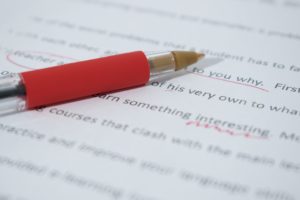 And then in the third draft you have lived an extra day or week and you get another sentence that fits into the groove left by the first two.
And then maybe you show this paragraph to someone you trust and they say, what about?… And you say, Can I use that? And you have your fourth sentence. And if your paragraph was only supposed to have four sentences — you're done.
To read a longer blog on this process to remind you of what you already know, go here: Four Versions of a Paragraph.